By Discover@Everycloud on Sep 27, 2018 11:39:24 AM
Congratulations to the IronScales Team for being named as a Leader in Advanced Phishing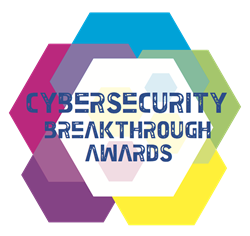 Threat Protection and Enterprise Email Security Solution of the Year by the Cyber Security Breakthrough Awards.
Source: TEL AVIV, ISRAEL (PRWEB) SEPTEMBER 26, 2018
IRONSCALES, the world's first automated phishing prevention, detection and response platform, today announced that it has been named Enterprise Email Security Solution of the Year by the CyberSecurity Breakthrough Awards. With over 3,000 applications submitted in 2018, this prestigious award recognises IRONSCALES' advanced phishing threat protection platform for its technology excellence in helping businesses automatically secure their inboxes from frequent and complex phishing, ransomware and business email compromise (BEC) attacks. Previous winners in the email security category include Trend Micro, RiskIQ, Cyren and Avast.
IRONSCALES' advanced phishing threat protection platform addresses and prevents the contemporary techniques of phishers. It closes the gap between end-users and technology by creating a human-centric feedback loop, and combines automation and orchestration to rapidly respond to email phishing attacks reducing SOC and security teams workload. The platform also decentralises intelligence by anonymously leveraging user-led email threat sharing of emerging phishing campaigns.
The IRONSCALES anti-phishing platform consists of five modules that work by combining human intelligence with machine learning, including:
1. Attack Simulation and Phishing Awareness Training (IronSchool)
2. Advanced Mailbox-Level Anomaly Detection (IronSights)
3. Automated Email Phishing Investigation, Orchestration & Response (IronTraps)
4. An AI-Driven Virtual Security Analyst (Themis)
5. Automated & Collaborative Phishing Campaign Detection (Federation)
"There are so many companies attempting to mitigate increasingly complex email security challenges, so being recognised as the Enterprise Email Security Solution of the Year is a tremendous validator for the work that the IRONSCALES team has done to bring advanced phishing threat protection to the mass-market," said Eyal Benishti, CEO and founder of IRONSCALES. "As the email threat landscape continues to expand, IRONSCALES will remain committed to ensuring that every customer's inbox remains well-guarded from any adversary attempting to launch an attack via email."
Earlier this year, IRONSCALES was named the Most Innovative Anti-Phishing Solution by Cyber Defense Magazine, as an Emerging Vendor by CRN, as a Company with Tomorrow's Technology to Today by the Info Security Products Guide and as a finalist for SC Magazine's Best Emerging Technology.
Follow the link for more information on Email Phishing